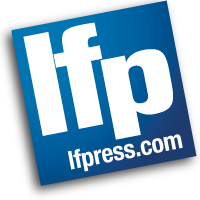 Although Chasing Arcadia has technically been together since 2004, it has been a tumultuous ride for the London-based pop act, as several breakups and make-ups have slowed down the band's creative process.
However, a strong new incarnation of the band emerged in 2008. This revamped version came into play when the group's driving force — vocalist/guitarist Darryl McCarty and bassist Stan Clemance — discovered the talents of technical drummer Jeremy Avraham and guitar virtuoso Patrick Hughes.
Since then, Chasing Arcadia has quickly picked up writing and performing, putting on a number of shows in London and buckling down to work on their yet untitled sophomore release, which they hope to release sometime this year.
While the band began putting together a sophomore disc before their 2005 breakup, the group wanted to re-record several songs in order to include the musical stylings of the newest members.
And despite not having a new release out yet, this talented group has caught the eye of critics and fans alike; they've even managed to score a 2009 London Music Awards nomination for best pop act.
Chasing Arcadia performs this Saturday night at Call the Office, alongside special guest Hue. Doors open at 9 p.m. and tickets are $5 at the door.

Chasing Arcadia have long anticipated the release of their album Broken, and after a few lineup changes, they are ready for their official release party and concert at Call the Office tonight.
The band — currently composed of Darryl McCarty, Stan Clemence, Patrick Hughes and Jeff Wakem — has been compared to groups like Radiohead and Keane due to its distinct British pop sound.
Broken is a fresh start for the band that has finally solidified. Chasing Arcadia actually began with McCarty and Clemence in 2002, and they released a self-titled CD in 2005. The group broke up because of internal problems, but has since regrouped and now includes Hughes on guitar and keyboard and Wakem on drums.
The title of their album is reflective of the band's fresh start.NEW AND IMPROVED. Although Chasing Arcadia has faced some obstacles in the past, they are excited for their new album release tonight."Broken sounds like a negative term. It might seem like our title explores a pretty bleak outlook on the world," says Hughes, who has been studying music at Western for the past two years. "One of the alternate ways the word gets used is when we say that 'morning has broken.' This is a new album, a new band and only the start of [a] new beginning."
It has been a long journey for Chasing Arcadia, one that included trouble finding a drummer. It took the band three tries to find the right one.
"Luckily, we hooked up with Wakem, whose drumming is incredibly consistent and direct," Hughes says. "We were able to re-record the drums a third time."
Though the recording process didn't go as smoothly as the band had hoped, they're happy with the end result.
"In the end, the album has taken a lot longer than we thought it was going to, but I think the extra time has allowed us to really refine the CD and weed out any weak moments," Hughes says.
Chasing Arcadia is hoping their release party and concert tonight at the Call the Office makes all their hard work worthwhile.
"In many ways we feel that this show marks the beginning of Chasing Arcadia — at least this version of Chasing Arcadia," Hughes explains. "We've had a lot of great feedback from people that have heard the material so far, so we are really hoping to have a great crowd."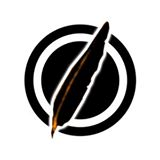 Chasing Arcadia is chasing the same dream most rockers are after: money, fame, an audience for their music.
In a just world, their dreams will come true.
The music of Chasing Arcadia, a trio of singer-guitarist, bassist and drummer, is catchy pop-rock in the vein of what's eminently popular right now — England's Coldplay and Keane, Ireland's Snow Patrol, etc. Only these lads are from Canada. Hey, they still dig the Queen of England, right?
Darryl McCarty's voice is the spitting image of Travis' Francis Healy, a warbly, open-mouthed flavor perfect for harmonies and moaning love's platitudes that sound bad spoken, but certainly dance trippingly off the tongue for McCarty.
The album's songs are not as catchy as Coldplay, Travis or Keane, but after repeated listens, the entire album's songs take on a flavor together that makes me deliciously tasty. Songs that once you've heard and dismissed as boring grow on you — a sign of a good album.
Highlights include the anthemic rocker "All I Want," the 49-second lead-in "The End" and its chaser, "Come Down." The 11-track CD even has a beautiful closer in "Rise Above," which uses McCarty's moaning, warbling voice and jangly acoustic guitar to heartmelting effect.

In the grand scheme of great Canadian musical discoveries, we have nabbed another one we are ga-ga over. This alternative rock band combines meaningful lyrics with soft acoustic rock that we love – introducing Chasing Arcadia.

Hailing straight from the streets of London, Chasing Arcadia offers Thom Yorke-esque vocals and music for a more mature crowd.